Justine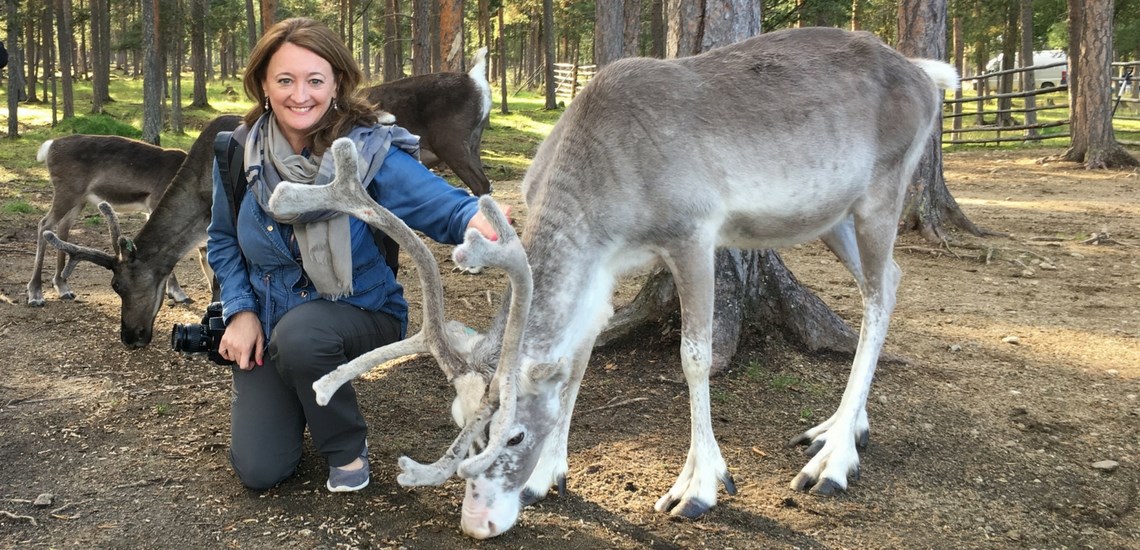 The founder of Encounter, she started the company with a vision that all solo travellers could have the same travel opportunities as couples and families, without limitations.  
Starting her solo travels in her early twenties, at the time she couldn't have known how far her journey would take her, as it was still going to be some years before the 'stepping stones' were laid out to create her path to starting Encounter Travel.
By her mid thirties, the 'stars aligned' and all of her travel and work experiences blended perfectly for the idea to blossom, and in 2006 she launched Encounter Travel.

Justine's visited over 57 countries. These days with a busy work schedule she's not racking up the destinations as quickly as her back packing days but still aims to discover one new country each year, or hopefully more.

Having lived in Guatemala, Spanish language is a passion, and she revels in any chance to talk in Spanish, or even listen to it.

Justine is born and bred in Sydney, living close to the heart of the city, it's a daily walk to and from Encounter's city office. As the business director, she's very much involved in the day to day business operations, and of course also casting her eye to new opportunities, as each year the business grows and she can introduce new ideas and travel destinations.

Favourite work areas are developing new tour itineraries and marketing the business.

She's known for her love of animals, especially cats, but has not quite reached 'crazy cat' status. Having witnessed first-hand extreme poverty and struggles of some many communities, lead her to being an avid supporter of World Vision and choosing to sponsor a child in Guatemala, a country close to her heart.

It's no surprise that her hobbies include travel, and also keeping fit with the goal of always being fit enough to travel the globe.  
Justine is a solo travel advocate and published the solo traveller's resource, The Solo Traveller's Compass, how to travel solo but no alone. Find out more by visiting her website www.justinewaddington.com

Favourite Country:  Guatemala
Favourite City: Paris
Favourite Encounter holiday:  Italian Splendour
Started in Travel Industry:  2002
Started at Encounter Travel: 2006 (founded Encounter Travel)
My Top Travel Tip: 'Smile'