Roommate Match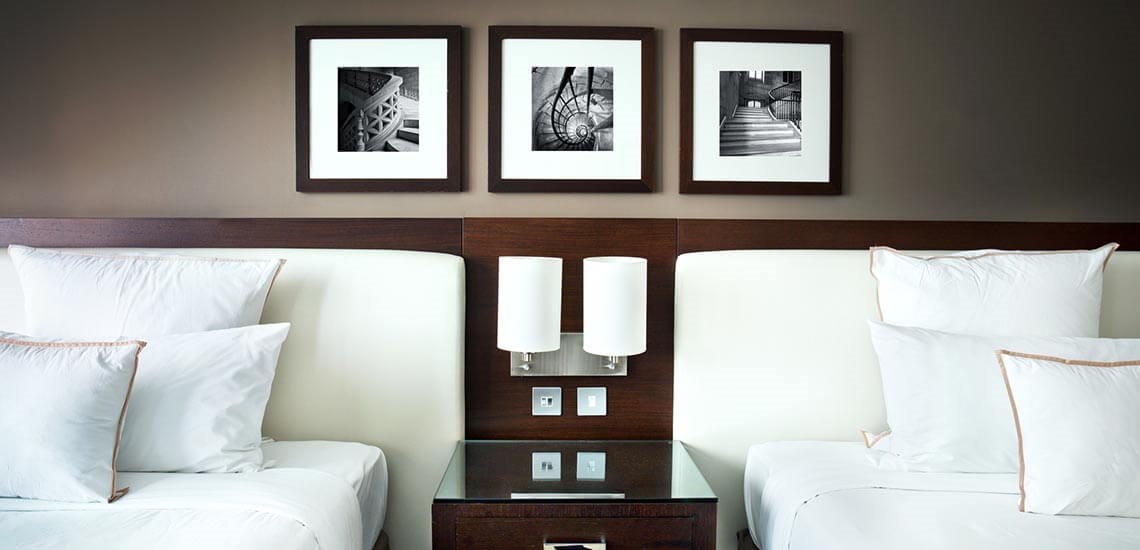 SHARE & SAVE
When you travel solo, sharing a room with another traveller is one way to tighten the purse strings – instead of paying for the room by yourself; the room cost is split in half.
However, before settling on the option to share there's a few things to know about our roommate match option. Plus, a few things to think over to work out if you're going to be a good roommate.
Check our Blog Post about sharing for some extra guidance, and what to think about.
Roommate matches are subject to availability.


We match based on same sex.


We do our best to match you with another traveller around your age (for example, within 10 years of your age). However, we can't offer any guarantees of the age of the other person that you are matched with.


We offer matches in the order that travellers confirmed their place on the holiday. That is, if you are the first person to confirm your booking for a holiday (with a deposit) you are the first in the queue for a roommate match - so book early for your best chance to share and save.


Roommate matching is offered at our discretion.


We do not discriminate on the basis of age, physical attributes, sexual orientation or personality.
As you're sharing with a stranger, (that we hope will soon be a friend), we set some basic guidelines for roommates to follow. With some basic sharing expectations and room mate etiquette, it will set roommates off to the best start.
From experience over the years of offering roommate matching we know that the vast majority of people are great 'sharers' and follow these guidelines with common respect from one another. That said, we can't make any guarantee your roommate will follow these guidelines – but it sure helps to have these to fall back on.
Also, we've got details below about the roommate offer, and what happens if we can't find you a match.
NON SMOKING ROOMS
We request non-smoking rooms with all hotels including rooms for roommates. If you smoke, you agree not to smoke in the room or on the patio or balcony of any room or cabin that you share.
NO VISITORS
Roommates are not to bring any visitor, even if another group member to the room/cabin they share, not even for a short visit. Please don't even ask your roommate; it avoids any chance of awkward refusals.
GOOD SHARERS
are conscious of bathroom time and keep their showering time to a reasonable limit
when both roommates are getting ready at the same time, for applying makeup and/or drying hair please use the bedroom not the bathroom
as a roomie courtesy, ask them if they need anything before you use the bathroom
bring an eye mask and ear plugs; one's an early riser and the other a night owl this simple accessories make a difference.
don't 'borrow' your roommate items – don't even ask.
WHEN A ROOMMATE IS NOT AVAILABLE
If a roommate is not available we will let you know at the time we are finalising the group, and will advise you of your options.
Each holiday is different and these options are not standard across all trips. At the time of booking be sure to check with us, and be clear about your options in the event we can't confirm a roommate match for you.

SOME OUTCOMES WHEN WE CAN'T OFFER YOU A MATCH

1. Paying a reduced rate for taking the room on your own 
We call this a Reduced Single Supplement (RSS)
This represents saving on the standard single supplement price of The Holiday package.
If you are not prepared to pay for a reduced single supplement we recommend that you should not pay for the airfare until you have a guaranteed roommate match and this is advised by us to you, in writing. This supplement becomes due after we finalise the group and before departure. This offer will be advised with an expiry date, meaning that you must have booked by the designated date, in order for the offer to apply. After this time the offer is at our discretion.
If a roommate becomes available after receiving the offer from us of a reduced single supplement rate, your booking automatically reverts to the twin share price and any monies paid for the reduced single supplement will be refunded.
2. Paying the full rate for taking the room on your own
This would mean you can still travel and not have to cancel your holiday plans.
This option or the Reduced Single Supplement Option is best suited to travellers happy to share and take advantage of the saving when sharing a room but also content with paying the extra take a room on their own if the roommate is not available.
If you're on budget that caps your spend to the twin share price or you can't justify paying the extra for your own room, then this option wouldn't suit. But on the upside, at least on most of our 'Solos Only' holidays and a wide range of cruises you can opt out with a full refund* if we can't find you a roomie (terms and conditions apply) – as below.
3. Opting out
If you don't want to pay extra for taking your own room, the option to opt out of the holiday and cancel your booking with a refund of monies paid but not including any monies paid for an airfare.