Canada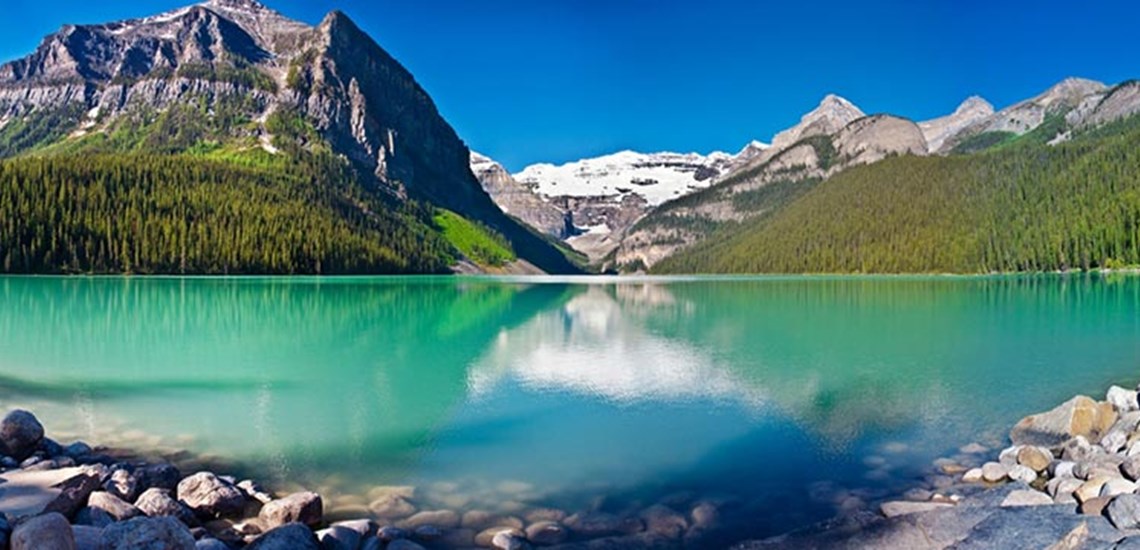 Sometimes referred to as the USA's "boring" neighbour to the north; perhaps due to its people's slightly more laid-back culture - nothing could be further from the truth. After learning about the many meanings of the word "eh" and the intriguing dishes in Canadian cuisine, singles travellers who have taken the time to immerse themselves in the country's different cultures will surely see the 'Land of Maple' in a new light. 
Just as interesting as its cuisine and vocabulary are the different sights to marvel at in Canada. Banff National Park is home to alpine scenes and large glaciers, just the kind of relaxing scenery you normally see only in postcards and magazines. Quebec's Old Town is reminiscent of France, and Niagara Falls is a definite must-visit for tourists on the eastern side.
Canada is famous for its winter sports. As spring nears, visitors can then celebrate along with locals in the country's numerous music festivals. Summer is holiday season, so festivities are aplenty, with Canada Day on July 1 in the forefront. Finally, as the weather starts to cool, festivals make a comeback, this time for films and literature, accompanied by the impressive Oktoberfest celebrations in Ontario's Kitchener-Waterloo.
Location: Canada

, America
Size: 

9,984,670 km2
Capital: 

Ottawa
Largest Cities: 

Toronto, Montreal, Vancouver, Calgary, Ottawa
Climate: 

Given the country's size and diverse geography, its climate varies from location to location. That said, the weather does not pose as a reason for visitors to postpone or cancel their trips, as Canada is a good visit all year long. Winter in the country tends to be cold and dark but is suitable for travellers who enjoy skiing.
Population: 

Almost 35 million people



Language:

English, French



Religion: 

Christianity, no religious affiliation, Islam, Judaism



Literacy Rate: 

99%



Government Type: 

Federal parliamentary democracy and constitutional monarchy



Head of State: 

Monarch



Land Borders: 

The United States to the south, with Alaska in the northwest
Currency: 

Canadian Dollar
Natural Resources: 

Iron ore, nickel, zinc, copper, gold, lead, rare earth elements, molybdenum, potash, diamonds, silver, fish, timber, wildlife, coal, petroleum, natural gas, hydropower.
Main Agriculture: 

Wheat, barley, oilseed, tobacco, fruits, vegetables; dairy products; fish; forest products
Main Industry: 

Transportation equipment, chemicals, processed and unprocessed minerals, food products, wood and paper products, fish products, petroleum and natural gas
Electricity: 

120 V AC, 60 Hz
Time Zone:

GMT-3.5 to GMT-8



Country Tel. Code:+ 1
Visa/Passport: 

Australian passport holders can visit the country without a visa provided that they do not stay longer than six months nor seek employment during that time.
Airport: 

There are roughly 500 airports in the country. The busiest ones include the Toronto Pearson International Airport (YYZ), which is 22.5 kilometres away from Downtown Toronto; Vancouver International Airport (YVR), 12 kilometres off of Downtown Vancouver; and Montréal-Pierre Elliott Trudeau International Airport (YUL), located 20 kilometres from downtown Montreal.
Departure Tax: 

Depending on the airport of departure, passengers may be charged an Airport Improvement Fee of CAD 5 to 15.
Getting Around: 

Since Canada is the second largest country in the world, travelling by plane will be necessary if one expects to go from one end of the country to another. However, those who prefer to see more of the country can hire an RV. For shorter distances, visitors can choose from the bus, the train, or the metro.
Credit Cards: 

Credit cards are widely accepted in the country.
Drinking: 

The legal drinking age in Alberta, Manitoba, and Quebec is 18. Elsewhere the minimum age is 19.
Shopping:

Canada is known for maple syrup, smoked salmon and ice wine, among other things. The downtown area of major cities like Vancouver and Toronto are good starting points for upscale shoppers. The country also has its fair share of novelty and vintage stores, many of which can be found in Granville Island (Vancouver) and Kensington Market (Toronto).
Tipping:

Tipping is customary and expected. Leaving an amount equivalent to 10 to 15% of the bill will suffice.