Germany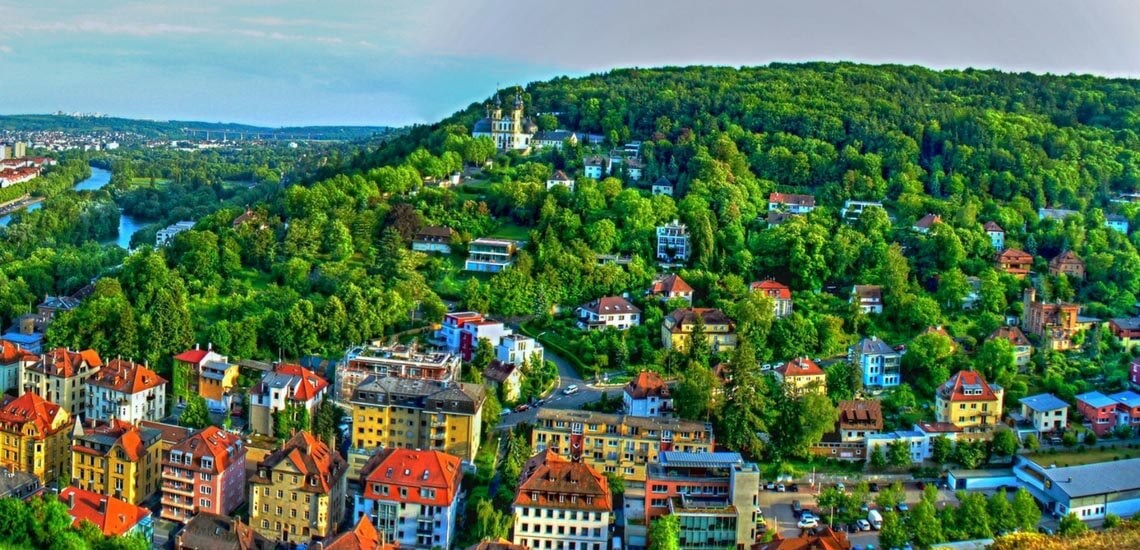 Ja, Germans may seem rigid and intimidating, what with their long, harsh-sounding words and seeming love for rules. Truth be told, however, it might be high time to bid auf wiedersehen to these tired German clichés. Piercing into the surface of these stereotypes will reveal a rich, diverse culture that goes well beyond Oktoberfest and automobiles. German history isn't just about World War II and the Berlin Wall; the country boasts 38 World Heritage sites, including a cathedral in Cologne and a palace in Würzbürg, in addition to an impressive list of castles and villages.
Much as the country may seem like a fount of modern technology and advancements, Germany offers plenty to see and experience that can bring single travellers at least a few centuries back in time. As the birthplace of Beethoven, Albert Einstein, and Goethe, much history was created and remains preserved in its small towns and villages. Perhaps one might get a glimpse of the future here as well—German ingenuity and inventiveness remain alive and well after all these years. German companies are constantly creating new technologies, with green technology seemingly in the centre of their attention these days. 
Location: Germany

, Europe
Size: 

357,021 km2
Capital: 

Berlin
Largest Cities: 

Berlin, Hamburg, Munich, Cologne, Frankfurt
Climate: 

Germany's mild climate means that anytime is a good time to visit the country. That said, avid skiers will want to visit during the winter months of December to March, while those who prefer to engage in summer activities should visit between May and September.
Population: 

Over 82 million people



Language:

German



Religion: 

Catholicism, Protestantism, Islam



Literacy Rate: 

99%



Government Type: 

Federal republic



Head of State: 

President



Land Borders: 

To the north, Denmark; to the east, Poland and the Czech Republic; to the south, Austria and Switzerland; to the southwest, France and Luxembourg; to the northwest, Belgium and the Netherlands
Currency: 

Euro
Natural Resources: 

Coal, lignite, natural gas, iron ore, copper, and nickel
Main Agriculture: 

Potatoes, wheat, barley, sugar beets, fruit
Main Industry: 

Iron, steel, and coal production; cement; chemicals; machinery and vehicles
Electricity: 

230 V AC, 50 Hz
Time Zone:

GMT+1, GMT+2 (summer)



Country Tel. Code: + 49 
Visa/Passport: 

The Schengen Zone's 90-day visa waiver program allows Australian passport holders to enter the country without a visa. This is under the condition that visitors will not stay within the entire Schengen Zone for more than 90 days over a six-month period. Otherwise, a visa must be obtained prior to departure from Australia.
Airport: 

The two main airports in Germany are Frankfurt Airport (FRA) and Munic Airport (MUC). The first serves the city of Frankfurt and is located 12 kilometres away from central Frankfurt. On the other hand, Munich Airport is found 28.5 kilometres away from Munich. Both are among the top ten busiest airport in Europe. Other major airports in the country serve the cities of Berlin, Hamburg, and Cologne.
Departure Tax: 

The exit tax is usually included in the passenger's airfare.
Getting Around: 

The most popular methods for getting around the country are by rail and by car. Public transport in Germany is among the best in the world; travelling on German Rail is fast, efficient, and comfortable, and routes are fairly extensive.
Credit Cards: 

Credit cards are accepted throughout the country, though domestic debit cards are more commonly recognized than foreign credit cards.
Drinking: 

The legal age for consuming beer and wine is 16; for spirits, the minimum age is 18.
Shopping

:

Classic German souvenirs include wood carvings and figurines, beer steins, and clocks. Of course, the country is also known for beer and sausages as well as automobiles—although it would hardly be practical to purchase one on a vacation!
Tipping

:

Service charges are usually included in restaurant and hotel bills. For taxi fares, a 10% tip is standard.