Latvia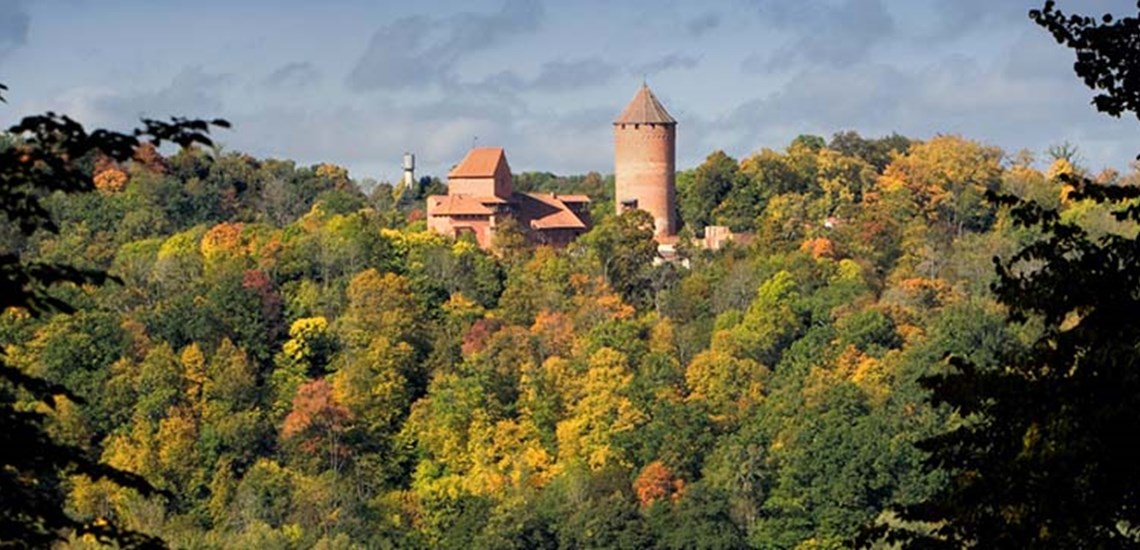 Drowned out by the flash and pomp of more mainstream European destinations, this country in Eastern Europe offers a subtle sophistication suitable for singles travellers who long for a more laidback type of adventure. Its capital, Riga, is by far the country's most visited spot. The city is a World Heritage Site and deserves every ounce of honour that this distinction provides. Here is where tourists can marvel at the world's most impressive display of Jugendstil architecture and partake in a growing country's burgeoning nightlife.
On the other hand, those who seek rest and relaxation will most likely find it in nearby Jurmala, a beach resort composed of a number of small beach towns, or in Liepāja, further west, which has equally white sandy beaches and an always-present wind that has inspired many musicians. Finally, Kuldīga is home to two remarkable waterfalls. The Venta Waterfall, though no higher than 2.2 metres, is the widest in Europe, while Alekšupīte Waterfall was constructed as part of the area's first paper mill in the 17th century.
Location: Latvia

, Europe
Size: 

64,589 km2
Capital: 

Riga
Largest Cities: 

Riga, Daugavpils, Vec-Liepāja, Liepāja, Jelgava
Climate: 

Latvia is best visited between June and mid September, during summer. Travellers who do not like the cold will want to avoid the winter weather of January and February.
Population: 

Around 2 million people



Language:

Latvian



Religion: Lutheran, Catholic, Muslim, Russian Orthodox, Jewish

Literacy Rate: 

99.8%



Government Type: 

Parliamentary republic



Head of State: 

President



Land Borders: 

To the north, Estonia; to the south, Lithuania; to the east, Russia; to the southeast, Belarus
Currency: 

Lats
Natural Resources: 

Peat, limestone, dolomite, amber, hydropower
Main Agriculture: 

Grain, rapeseed, potatoes, vegetable, pork
Main Industry: 

Processed foods, processed wood products, textile, processed metals, pharmaceuticals
Electricity: 

220V AC, 50Hz
Time Zone:

GMT+2, GMT+3 (summer)



Country Tel. Code: + 371 
Visa/Passport: 

Australian passport holders may enter Latvia without a visa if they only plan to stay for 90 days or less.
Airport: 

Riga International Airport (RIX), 10 kilometres west of Riga, serves the capital of Latvia.
Departure Tax: 

No embarkation tax has to be paid when exiting the country.
Getting Around: 

Most major cities offer local transport options of trams, buses, and trolleybuses. For intercity transport, travellers are advised to take the train or board a bus. Car rentals are also widely available though slightly less economical.
Credit Cards: 

Credit cards are fairly commonly used in the country, especially in larger cities.
Drinking: 

The minimum drinking age is 18, and drinking in public is not allowed. As well, selling of alcoholic beverages in stores is prohibited between the window of 10 pm and 8 am.
Shopping

:

Amber can be commonly found in most Latvian souvenir shops, as are wooden spoons and Riga Black Balsams, a local type of herbal liqueur.
Tipping

:

A tip of 10% is customary in Latvia. Otherwise, small change will suffice.