Poland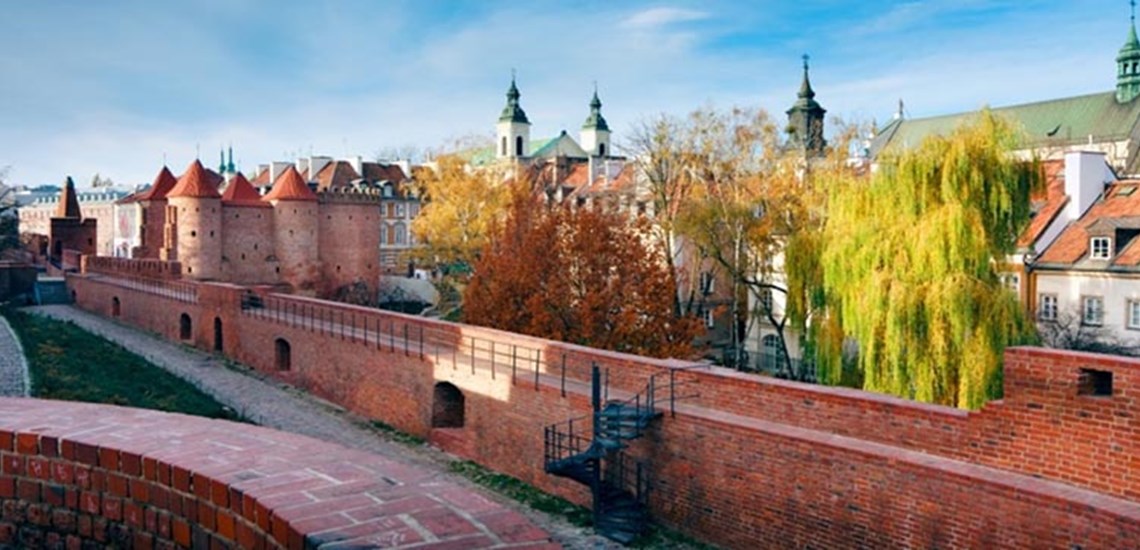 Poland has certainly been able to recover after the tragedies of World War II and the subsequent bleakness of its communist era. Yet remnants of these dark moments continue to haunt and grace the country, reason why many history buffs find themselves revisiting it time and again. More than a reminder of what its people had to go through in the past, however, these monuments and museums have helped nurture a deep appreciation for Poland's Jewish heritage and its people's shared past.
That said, the country is by no means stuck in a medieval time warp. Cities like Warsaw and Katowice are constantly rebuilding and redeveloping themselves as centres of culture and commerce. In Katowice, single travellers can delight in a number of theatres and cultural festivals. Warsaw, on the other hand, is home to a thriving club scene ranging from moderately priced to full-on luxury. Of course, there are also glimpses of the country's past in its beloved capital—before letting loose and partying at night, travellers can enrich themselves with historical knowledge and insight in places like the Warsaw Rising Museum, Chopin Museum, and the Museum of the History of Polish Jews, among several others.
Location: Poland

, Europe
Size: 

312,679 km2
Capital:

Warsaw
Largest Cities:

Warsaw, Kraków, Łódź, Wrocław, Poznań
Climate: 

Travellers prefer to visit the country in its warmer seasons, from May to October, though those who do not enjoy crowds avoid the months of July and August. Polish winters are cold and dark, so most people tend to avoid it from January to March unless they plan to ski.
Population:

Over 38.5 million people



Language:

Polish



Religion:

Catholicism, Christianity



Literacy Rate: 

99.5% 



Government Type:

Parliamentary republic



Head of State:

President



Land Borders:

To the west, Germany; to the south, the Czech Republic and Slovakia; to the east, Ukraine and Belarus; to the north, Russia (an exclave) and Lithuania
Currency:

Złoty
Natural Resources:

Coal, sulfur, copper, natural gas, silver
Main Agriculture:

Artichokes, grapes, avocados, mangoes, peppers, sugarcane, organic coffee, and cotton
Main Industry:

Machine building, iron and steel, coal mining, chemicals
Electricity:

230 V AC, 50 Hz
Time Zone:

GMT+1, GMT+2 (summer)



Country Tel. Code: + 48
Visa/Passport:

The Schengen Zone's 90-day visa waiver program allows Australian passport holders to enter the country without a visa. This is under the condition that visitors will not stay within the entire Schengen Zone for more than 90 days over a six-month period. Otherwise, a visa must be obtained prior to departure from Australia. Within 48 hours of arrival, foreigners are required to register their place of residence.
Airport:

Warsaw Chopin Airport (WAW) serves the capital and is the country's busiest international airport. It is located 10 kilometres away from the city centre. Gdansk Lech Walesa Airport (GDN) serves the Tricity area and is 12 kilometres away from the Gdańsk city centre. There are several other international airports in the country—namely, Katowice International Airport (KTW), Wrocław–Copernicus Airport (WRO), and John Paul II International Airport Kraków–Balice (KRK).
Departure Tax:

No embarkation tax has to be paid when exiting the country.
Getting Around:

Public transport is widely available and fairly cheap, though facilities aren't always comfortable or well-maintained. The state railroad is perhaps the easiest way to travel across long distances, followed by the bus.
Credit Cards:

Credit cards are widely though not universally accepted. It is best not to rely on them when travelling to smaller towns.

.
Drinking:

The drinking age in Poland is 18.
Shopping

:

What to buy in Poland depends on where one goes—amber in Gdansk, salt in Kraków, gingerbread in Torun, and smoked sheep's cheese (or oscypek) in Zakopane.
Tipping

:

Tipping is not required but certainly appreciated. Around 10% of the bill in exchange for good service is considered the norm. When paying, travellers are advised to hold off their "thank yous" until change has been received. Otherwise, the server or taxi driver will interpret this as "keep the change."