Czech Republic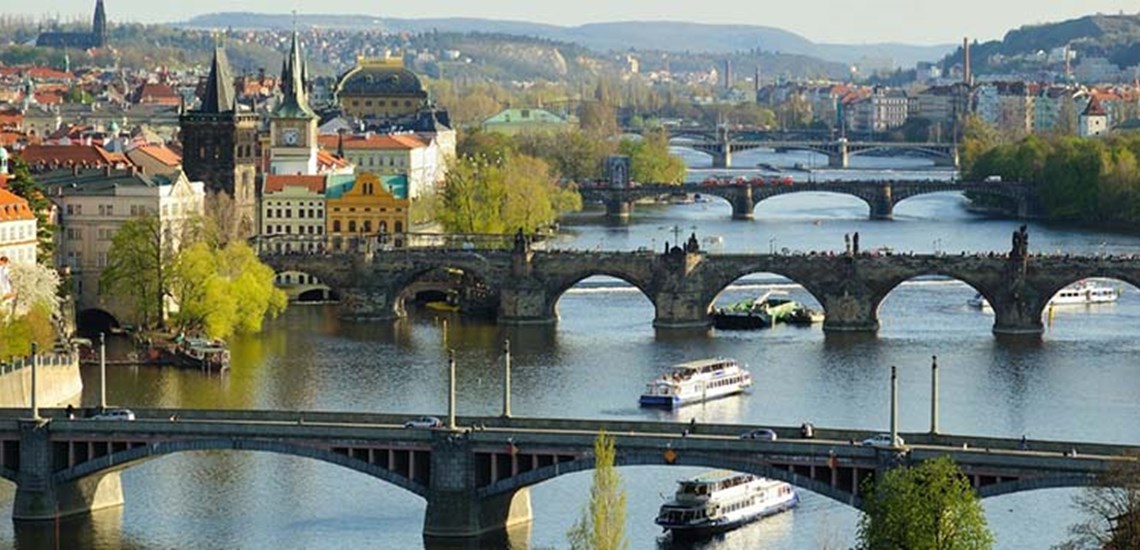 Singles travellers hardly venture out of Prague when visiting the Czech Republic, though one can hardly blame them. The capital, known for its cobblestone streets and magnificent architecture, is among one of the most popular destinations in Europe and is widely regarded as one of the continent's most beautiful cities. In this city one will find an air of romance and quiet sophistication that rivals the likes of Paris—and of course, castles and historic structures to match the latter's museums and cafes.
Yet the Czech Republic has more to offer than just Prague. Brno is home to establishments that honour a diverse set of cultural backgrounds—guests get a glimpse into Moravia's Gypsy minority in the Museum of Gypsy Culture, or meet mummified monks of the Capuchin order in the Capuchin Monastery. Avid skiers can get their fix in Krkonose, while those who long to be pampered can go to Luhačovice in Moravia or Mariánské Lázně in Western Bohemia, both popular spa towns in their own right.
Location: Czech Republic

, Europe
Size: 

78,866 km2
Capital: 

Prague
Largest Cities: 

Prague, Brno, Ostrava, Plzeň, Liberec
Climate: 

Summer occurs from June to August, and winter from December to February. Summertime isn't particularly hot, though rainfall is heaviest during this period. Winters are bitterly cold but suitable for skiers. July and August are the peak seasons for the country. Travellers on a budget will want to avoid visiting during these months, unless they can't bear to miss the festivals and events that usually take place during these times.
Population: 

Around 10.5 million people



Language:

Czech



Religion: 

No religious affiliation, Catholicism



Literacy Rate: 

99%



Government Type: 

Parliamentary republic



Head of State: 

President



Land Borders: 

To the north, Poland; to the east, Slovakia; to the south, Austria; to the west, Germany
Currency: 

Czech koruna
Natural Resources: 

Coal, kaolin, clay, graphite, timber
Main Agriculture: 

Wheat, potatoes, sugar beets, hops, fruit
Main Industry: 

Motor vehicles, metallurgy, machinery and equipment, glass, armaments
Electricity: 

230 V AC, 50 Hz
Time Zone:

GMT+1, GMT+2 (summer)



Country Tel. Code: + 420 
Visa/Passport: 

The Schengen Zone's 90-day visa waiver program allows Australian passport holders to enter the country without a visa. This is under the condition that visitors will not stay within the entire Schengen Zone for more than 90 days over a six-month period. Otherwise, a visa must be obtained prior to departure from Australia. Within 48 hours of arrival, foreigners are required to register their place of residence.
Airport: 

Prague Václav Havel Airport (PRG) serves as the main gateway into the country. It is located 10 kilometres west of the capital's centre. The second largest airport in the country serves the city of Brno. The Brno–Tuřany Airport (BRQ) is a 10-minute drive from Brno city centre.
Departure Tax: 

No embarkation tax has to be paid when exiting the country.
Getting Around: 

The country's bus network is fairly extensive, and fares are inexpensive. Trains are also a good option for long-distance travel, although routes are somewhat limited to larger cities.
Credit Cards: 

Credit cards are commonly accepted in larger establishments, though it is still best to carry around cash.
Drinking: 

One must be 18 years old to purchase alcohol but not to consume it.
Shopping:

There isn't one particular souvenir for which the country is known, but common Czech souvenirs come in the form of amber and garnet jewellery, handicrafts like toys and painted eggs, and glassware.
Tipping:

Most restaurant bills do not include a service charge. Tipping is not required though appreciated, especially if service was good. The standard rate is 10% of the bill.