USA - Alaska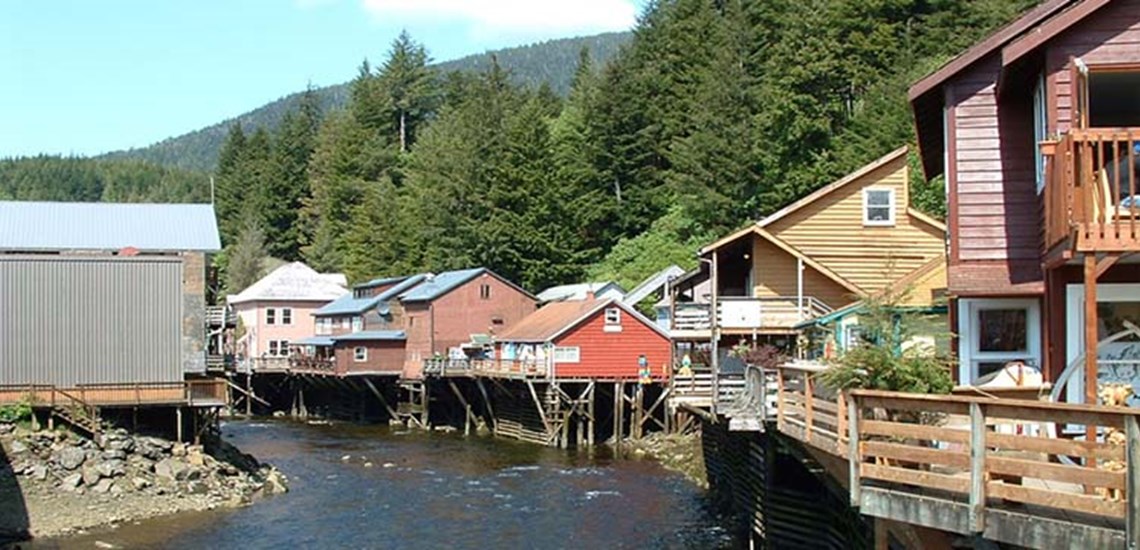 Beauty knows no bounds in the breathtaking 49th state of the United States of America. Tourists and locals alike are constantly awed by the sights nature has to offer in the numerous national parks that Alaska boasts.
With its intimidating size and stereotypically bitter cold, Alaska may seem off-putting for some, but the summer months offer a moderate climate making it a very comfortable destination to experience all the best of the one of the world's last frontier's of nature at its most pristine.
Travellers seeking adventure are spoilt for choice as long as they have sense enough to choose to visit the state. On offer are activities like kayaking, hiking, fishing, biking, and going on expeditions
Location: USA [Alaska]

, United States, North America
Size:

1,717,854 km2
Capital:

Juneau
Largest Cities:

Anchorage, Fairbanks, Juneau, Badger, Knik-Fairview
Climate:

Given the state's huge size, travellers should expect wide variability in climate depending on their location. That said, Alaska is the coldest state in the United States, and the months of October through April can be bitterly cold. Peak season for tourists occurs from early July to the middle of August, although the months of May and September tend to offer better prices for reasonably mild weather as well.
Population:

Around 723,000 people



Language:

English, Native North American, Spanish



Religion:

Catholicism, Christianity



Literacy Rate:

99%



Government Type:

Modeled after the USA's federal government



Head of State:

President of the United States / Governor of Alaska



Land Borders:

Canada to the east and south
Currency:

US Dollar
Natural Resources:

Crude oil, natural gas, timber
Main Agriculture:

Greenhouse and nursery products, hay, dairy products, potatoes; cattle and calves
Main Industry:

Manufacturing, mining, fishing, services
Electricity:

120 V AC, 60 Hz
Time Zone:

GMT-10, GMT-9



Country Tel. Code:

+ 907
Visa/Passport:

Under the USA's Visa Waiver Program, Australian passport holders do not need to acquire visas for visits that are less than 90 days long. However, a valid authorization via the Electronic System for Travel Authorization (ESTA) should be obtained prior to travelling.
Airport:

Ted Stevens Anchorage International Airport (ANC) services the state of Alaska and is located 7.4 kilometres southwest of Anchorage's downtown.
Departure Tax:

A departure tax of US$8.40 will be charged.
Getting Around:

Some locations may only be accessed via air or sea. Travelling by air (via Alaskan Airlines) tends to be pricey, although access to smaller communities may require bush flying or seaplanes. Depending on one's itinerary, one may also choose to travel with Alaska Railroad, by bus, or on a cruise ship.
Credit Cards:

Major credit cards are generally accepted in tourist areas, but it might be wise to bring cash when planning to visit less frequented places.
Drinking:

The legal drinking age is 21.
Shopping

:

There are plenty of choices when it comes to souvenir shopping in Alaska. Native Alaskan crafts include masks, totem poles, drums, and carvings. Other items to watch out for include Alaskan dolls and fur, and Alaskan delicacies, to name a few.
Tipping

:

It is customary to leave a tip for guides, waiters, and cab drivers as well as other service persons.