Croatia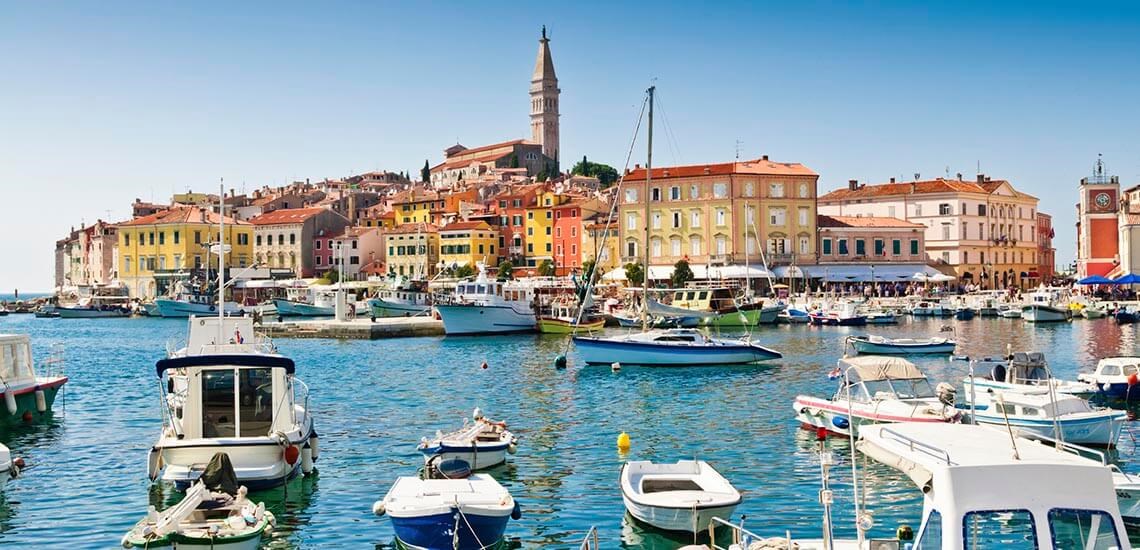 Though a little more low-key than its neighbouring European countries, Croatia is gaining ground as a top destination for a holiday. The country's main attractions are simple and straightforward: its coastline and its culture.
Beach-goers are spoilt for choice. The range of beaches in the country goes from quiet and peaceful to active and sporty, from family-friendly to party places. Some parts of Croatia's coastlines are also known for being naturist-friendly destinations.
Dubrovnik is the most popular destination in terms of culture. Each year tourists flock to this southern city to explore the Franciscan and Dominican monasteries, rest their feet with the pigeons at Big Onofrio's Fountain, and visit historic places like Sponza Palace, Placa Stradun, and Fort Lovrijenac.
Location: Croatia

, Europe
Size: 

56,594 km2
Capital: 

Zagreb
Largest Cities: 

Zagreb, Split, Rijeka, Osijek, Zadar
Climate: 

The country's northern region offers a temperate climate, while the rest of the country primarily experiences hot and dry summers (July and August) and mild, rainy winters. July and August are the busiest seasons for Croatia's tourism industry—the weather is glorious, but prices tend to soar during this period. Visiting in September may be a better option for single travellers on a budget; the weather remains pleasant but prices revert to normal.
Population: 

Around 4.4 million people



Language:

Croatian



Religion: 

Roman Catholicism, Atheism, Agnosticism



Literacy Rate: 

98.8%



Government Type: 

Parliamentary republic



Head of State: 

President of the Republic



Land Borders: 

Slovenia to the northwest, Hungary to the northeast, Serbia to the east, and Bosnia and Herzegovina and Montenegro to the southeast
Currency: 

Kuna
Natural Resources: 

Oil, coal, ore, calcium, clays
Main Agriculture: 

Crops, vegetables, fruits, livestock
Main Industry: 

Chemicals and plastics, machine tools, metal, electronics
Electricity: 

230 V AC, 50 Hz
Time Zone:

GMT+1, GMT+2 (summer)



Country Tel. Code: + 385
Visa/Passport: 

Australian passport holders may enter Croatia without a visa if they only plan to stay for 90 days or less.
Airport: 

Zagreb Airport (ZAG) serves as the main gateway into Croatia and stands 10 kilometres away from Zagreb Central Station, which is in the city's centre. The country has four other international airports in Rijeka, Split, Dubrovnik, and Zadar. These airports are busiest during the summer season.
Departure Tax: 

No embarkation tax has to be paid when exiting the country.
Getting Around: 

Most of the country's large cities, save for Dubrovnik, are connected via rail. Travelling by this method is relatively inexpensive and comfortable, specifically when compared to travelling by bus. Ferries and boats, however, offer a more scenic and leisurely travelling experience for those on vacation. Finally, the country's bus service is extensive and frequent, though travel times can be long depending on the route chosen.
Credit Cards: 

Credit cards are commonly used in the larger cities but not so much in rural areas.
Drinking: 

The minimum age for drinking and purchasing alcohol is 18, though implementation of this requirement is not strict. That said, drunk driving is not tolerated here and should be avoided.
Shopping:

When in Croatia, look out for natural cosmetics, embroidery, and perhaps a bottle of homemade rakija (an alcoholic drink distilled from fermented fruit). The country offers tax-free shopping for tourists for purchases exceeding 740 kuna. As well, shopping in Croatia tends to be cheaper than in other EU countries.
Tipping:

A 10% to 15% tip is expected at upscale establishments as well as in taxis and hotels. In other cafes and restaurants, leaving one's coins is considered the norm.