Samoa [American]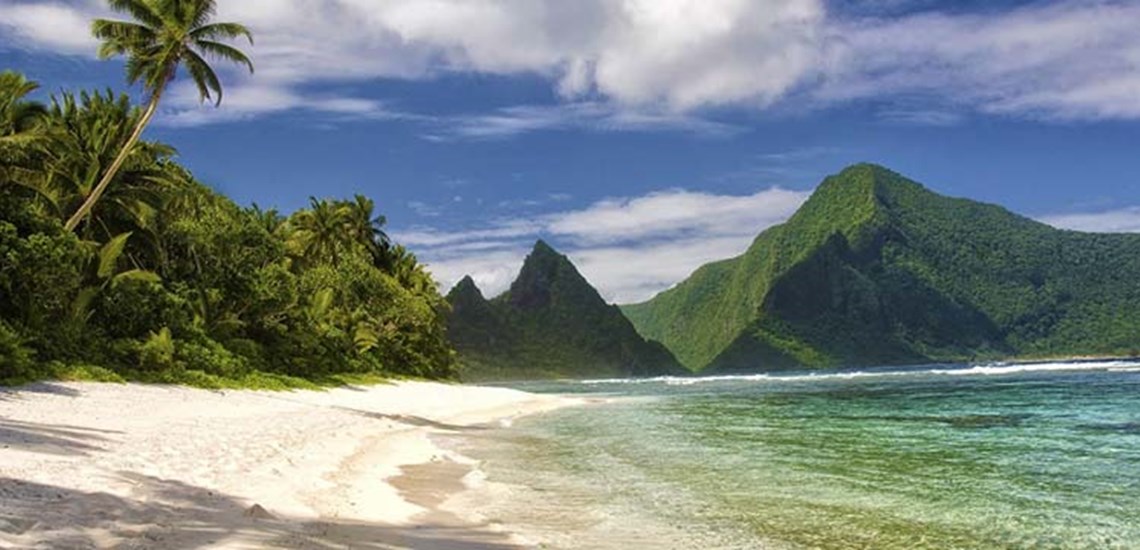 An unofficial US territory, this island in the Pacific Ocean, boasts of a tropical climate all year long.  It's a place of modernity and tradition, with a strong sense of culture. Immerse yourself in American Samoa and you will be fascinated not only of its breathtaking views but also of its hospitable island and it's people.
Location: American Samoa

, Pacific
Size:

199 sq km
Capital:

Pago Pago
Largest Cities:

Tafuna
Climate:

It has a very warm and tropical climate with heavy rainfalls happening between the months of December and April. November to April is also the cyclone season. It is best to visit between the months of May to September because of the moderate southeast trade winds.
Population:

Approximately 54, 719 people



Language:

English, Samoan



Religion:

Christian Congregationalist, Roman Catholic, Protestant



Literacy Rate:

98.8%

 



Government Type:

United States unincorporated territory, Constitutional republic, Representative democracy



Head of State:

US President



Land Borders:

All islands, bordered only by water
Currency:

United States dollar
Natural Resources:

pumice, pumicite
Main Agriculture:

bananas, coconuts, vegetables, taro, breadfruit, yams, copra, pineapples, papayas; dairy products, livestock
Main Industry:

Tuna fishing and processing plants
Electricity:

240V AC, 50Hz
Time Zone:

GMT -11



Country Tel. Code: + 1684
Visa/Passport:

Australian visitors to American Samoa need a passport valid for six months, a return ticket or onward ticket, and enough funds for their stay. They can stay up to 30 days and can be extended for another 30 days at the Attorney General's Office. A visa is not required.
Airport:

Pago Pago International (PPG) airport is located 7 miles away from the city centre. However, the main entry airport of most visitors is the Falelolo International Airport (APW) which is 35 km from Apia.
Departure Tax:

Travellers do not need to pay any departure tax upon embarkation.
Getting Around:

Catching a local bus is a welcome surprise. It is one of the most affordable options. Taxis are available and cheap. Local flights are available within airports.
Credit Cards:

Major credit cards are widely used in American Samoa especially in major hotels, restaurants and stores.
Drinking:

The legal drinking age is 21. Local brew can be found almost everywhere with two major breweries in the country. Beer is almost the staple drink in American Samoa. However, alcohol is strictly prohibited for on Sundays except in hotels and restaurants.
Shopping

:

Most retail outlets are found in main island of Tuitila. Good buys include local American Samoan handicraft. However, US-made products and goods are also widely available.
Tipping

:

Tipping is not practiced. However, a guest may directly give the tip to the service personnel that have provided exceptional service.