Vietnam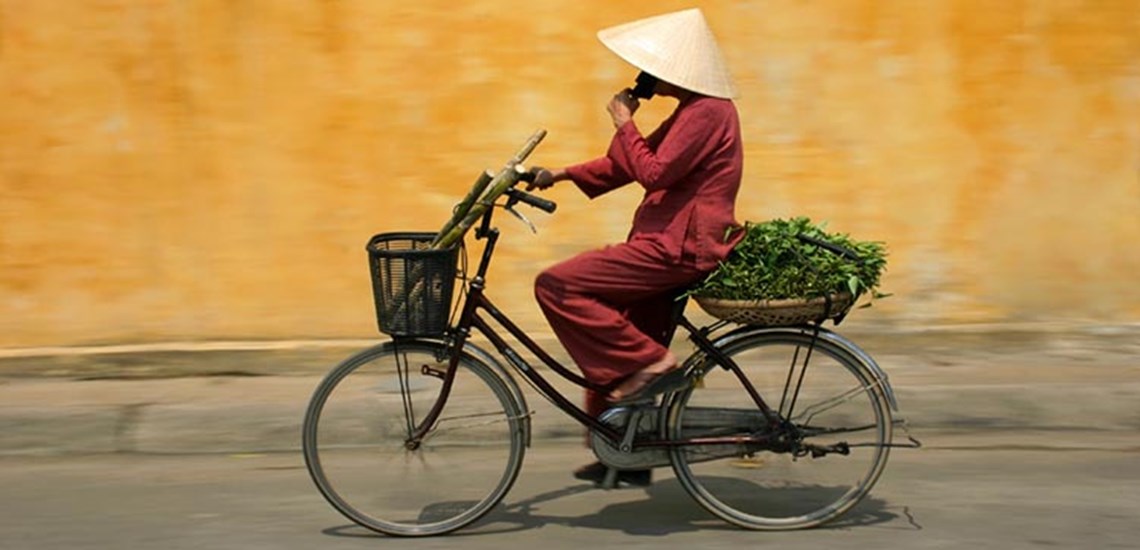 Though visiting Vietnam is less and less like travelling back in time, this beautiful country remains a favourite because prices are still reminiscent of decades past. Travellers expecting a blast from the past, however, will be surprised to find Ho Chi Minh City's skyscrapers soaring proudly over the Mekong River Delta's paddy fields.
Vietnamese culture is certainly unique, though it can be said that much of it was borrowed from a number of other cultures. Travellers will find French influence in Ho Chi Minh City's museums and cafes on the one hand, and Chinese influence in the deeply rooted Confucian values espoused by many Vietnamese people today—a result of colonisation and foreign rule that spanned many long years.
Yet the country's alphabet remains distinctly Vietnamese, and only Mother Nature can be attributed for the natural beauty of its landscapes, including Ha Long Bay's mystical mountain silhouettes, Nha Trang's and Mui Ne's white beaches, and Con Dao Island's impressive coral reefs.
Location: Vietnam

, Asia
Size:

331,210 km2
Capital:

Hanoi
Largest Cities:

Ho Chi Minh, Hanoi, Haiphong, Cần Thơ, Danang
Climate:

Vietnam has three major climatic zones; the north, central and south. As a general rule, the months of May to September are dominated by heat and rain, whereas October through March is dry and warm. The better months to visit are said to be April, May, September, October and November.
Population:

Around 90 million people



Language:

Vietnamese



Religion:

Buddhism, Christianity, Taoism, Confucianism



Literacy Rate:

94%



Government Type:

Single-party socialist state



Head of State:

President



Land Borders:

To the north, China; to the northwest, Laos; to the southwest, Cambodia
Currency:

Dong
Natural Resources:

Phosphates, coal, manganese
Main Agriculture:

Rice, coffee, rubber, tea, pepper
Main Industry:

Food processing, garments, shoes, machine-building
Electricity:

220 V AC, 50 Hz
Time Zone:

GMT+7



Country Tel. Code:

+ 84
Visa/Passport:

A visa must be obtained prior to entering the country. Passports must be valid for at least six months at the time of arrival.
Airport:

The largest international airport in the country serves the city of Ho Chi Minh; Tân Sơn Nhất International Airport (SGN) is located within the city itself. Nội Bài International Airport (HAN) services the capital of Hanoi and is 45 kilometres away from the city centre. Finally, Đà Nẵng International Airport (DAD) is located in central Vietnam and is a mere 2 kilometres away from the city centre of Đà Nẵng.
Departure Tax:

Passengers do not need to pay an embarkation tax upon departure.
Getting Around:

Domestic flights are available when travelling great distances from one large city to another, such as from Hanoi to Ho Chi Minh City. Probably the best option for land travel is by train, which is comfortable but not inexpensive. Buses, while relatively cheaper, are known to be slower, less comfortable, and less safe. Conditions have gradually improved but may still be overwhelming for some. As Vietnam is a country with many rivers, travelling by boat is also available and provides a scenic and leisurely alternative for those who have the luxury of time. Finally, the country offers two local options when it comes to short-distance travel: the cyclo and the xe om (a motorcycle taxi, literally translated as "hugging vehicle"). Negotiating for a price before the ride is imperative when choosing one of these two options.
Credit Cards:

Credit cards are widely accepted in larger cities, although a surcharge is usually added for each transaction. Visa and MasterCard are more commonly accepted; American Express is not.
Drinking:

Though there is no minimum age for the consumption of alcohol, one has to be at least 18 years old to purchase it.
Shopping

:

Although food and other items should be relatively cheap in the country, many locals have no qualms with inflating prices when dealing with foreigners. For this reason, bargaining is an important skill for travellers to master. Notable souvenirs to take home include silk and linen, pottery and lacquerware, and Vietnamese tea.
Tipping

:

Tipping is customary only in larger cities. Some upscale establishments may include a service charge in their bill. In places that aren't as frequently visited by tourists, tips are not expected but are greatly appreciated.