New Caledonia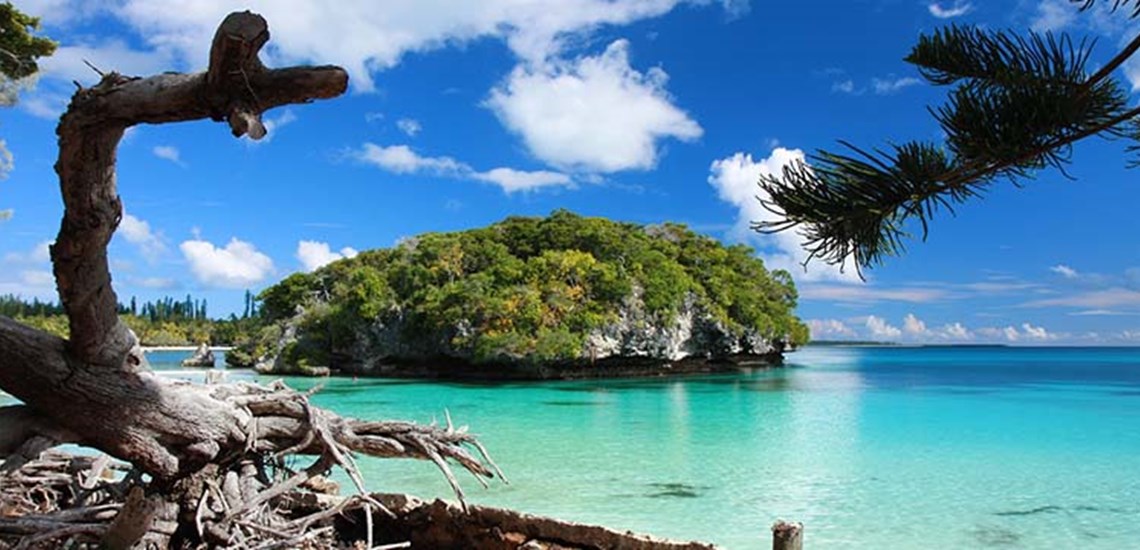 Gifted with natural beauty, New Caledonia, located in the South Pacific thrives on its tourism. Its unique landscape and breathtaking views have allured visitors from all over the world. It has an inviting climate, perfect for anyone who is up for a beach escapade or simply wander through nature.
Location: 

New Caledonia, Pacific
Size: 

18,576 sq km
Capital: 

Nouméa
Largest Cities: 

Monte-Dore, Dumbéa
Climate: 

For the most part of the year, the climate in New Caledonia is tropical. The hot and humid season starts in November and ends in March. A cooler yet still dry season is from June to August. Most cyclones come in the months of December to April.
Population: 

Approximately 268,767 people



Language:

French and Approximately 40 other native languages



Religion: 

Protestant, Roman Catholic, other Christian belief, indigenous beliefs



Literacy Rate: 

96.2%



Government Type: 

Dependent territory to France



Head of State: 

Presidential Head of State



Land Borders: 

All islands, bordered only by water
Currency: 

CFP franc (XPF)
Natural Resources: 

nickel, chrome, iron, cobalt, manganese, silver, gold, lead, copper
Main Agriculture: 

Vegetables, beef, deer, other livestock products
Main Industry: 

Nickel mining, tourism
Electricity: 

240V AC, 50Hz
Time Zone:

GMT +11



Country Tel. Code: + 687 
Visa/Passport: 

Australian visitors to Vanuatu need a passport valid for six months, a return ticket, and enough funds for their stay. They can stay up to 90 days. A visa is not required.
Airport: 

The current International airport of entry are La Tountouta International Airport on the town of Païta, which is 52 kilometers from the capital.
Departure Tax: 

No airport tax is levied on passengers upon embarkation at the airport.
Getting Around: 

Car rentals are available in the airport as well as taxis. For island hopping, it is best to travel though the Betico that travels twice a week to neighboring islands. Cars and campervans are best for those who want to explore tracks that are off the routes of buses. Buses are common and affordable choices too. For a more personal experience, one can rent a bicycle.
Credit Cards: 

Major credit cards are widely used in New Caledonia especially in major hotels, restaurants and stores. ATMs are available either outside or inside most banks where most major credit cards are accepted. There are many ATMs in Noumea and also in other major towns and villages and some post offices too.
Drinking: 

The legal drinking age is 18. The local concoctions are Kava and Muttu.

Shopping

:

Business hours are between 7.30am to 6.00pm Monday to Friday with 'siesta' time from 11 am to 2 pm. Some shops close during siesta hours though supermarkets, banks and the post office remain open. Larger supermarkets remain open until 7.00 pm. Some shops and supermarkets are open Saturday mornings until 1130am. The most popular souvenirs include wooden carvings, pacific fabrics and local handicrafts.

Tipping

:

Tipping is not expected in New Caledonia. However, small tips especially given to tour guides for exceptional service are accepted.