India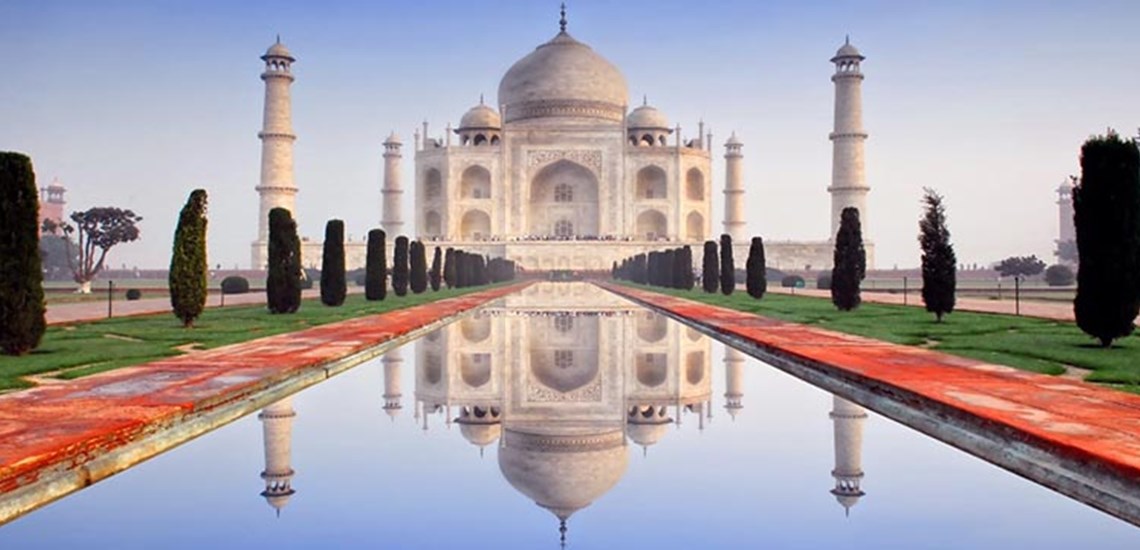 A holiday to India is sure to be memorable, to say the least. Assault your olfactory senses with its different curries, its pollution, or both. Treat your ears to a symphony of Bollywood music, blaring radios, and beeping cars. Indulge your eyes with its majestic temples, colorful markets, and impressive wildlife.
Visiting India is indeed akin to a spiritual journey everyone has to make at least once in their lives. With its intense culture and its millennia of history, India offers an exhilarating (and sometimes frustrating) experience no other country can.
That said, make sure to go with an open mind. Culture shock is not unheard of for first-timers, but if you're looking for a once-in-a-lifetime adventure, India should definitely be on top of your list of countries to visit.
Location: India

, Asia
Size: 

3,287, 263 km2
Capital: 

New Delhi
Largest Cities: 

Mumbai, Delhi, Bangalore, Hyderabad, Ahmedabad
Climate: 

Temperatures and the amount of rainfall vary across the country, but June through October are generally wet months. To visit during the drier seasons, plan a visit between December and January. Avoid March and May if you can't tolerate heat.
Population: 

Over 1.2 billion people



Language:

Hindi, English



Religion: 

Hindu, Muslim, Christian, Sikh



Literacy Rate: 

75.6%



Government Type: 

Federal parliamentary constitutional republic



Head of State: 

President



Land Borders: 

Pakistan to the west; China, Nepal and Bhutan in the northeast; Burma and Bangladesh to the east
Currency: 

Indian rupee
Natural Resources: 

Coal, iron ore, manganese, mica, bauxite, chromite, thorium, limestone, barite, titanium ore, diamonds, crude oil
Main Agriculture: 

Wheat, rice, coarse grains, oil seeds, sugar, cotton, jute, tea
Main Industry: 

Telecommunications, textiles, chemicals, food processing, steel, transportation equipment, cement, mining, petroleum, machinery, software, pharmaceuticals
Electricity: 2

30 V AC, 50 Hz
Time Zone:

GMT+5.5



Country Tel. Code: + 91 
Visa/Passport: 

Australian passport holders must obtain a visa before travelling to the country. If planning to stay for over 180 days, register with the Foreigners Regional Registration Office or with the Superintendent of Police within 14 days of your arrival.
Airport: 

Bengaluru International Airport (BLR) in Bangalore is 40 kilometres from the city's central business district. Chennai International Airport (MAA), also known as Anna International Airport, is 7 kilometres south of Chennai. Indira Gandhi International Airport (DEL) is the primary international gateway to the National Capital Region and is 16 kilometres away from New Delhi's city centre. Other major airports include Netaji Subhash Chandra Bose International Airport (CCU) in Kolkata and Chhatrapati Shivaji International Airport (BOM) in Mumbai.
Departure Tax: 

A fee of Rs.500 is charged per person, although this tax may or may not have been included in one's ticket price already. When travelling to neighboring countries, the departure tax is Rs.300 (or Rs.150 if returning to India).
Getting Around: 

Some people might say that travelling in India itself can be quite an adventure, but whether this proves true largely depends on the mode of transportation one chooses. For long distances, flying is a reasonable option. To be able to see the Indian landscape, however, the train is recommended. For shorter distances, local transport such as cycle-rickshaws, autorickshaws, and vikrams are available.
Credit Cards: 

For the most part, credit cards are accepted at larger retail chains and higher-end places. Travellers are still advised to hold a moderate amount of cash to be used when dealing with small mom and pop businesses.
Drinking: 

Depending on which part of India one finds himself, drinking may either be accepted or frowned upon (particularly in Manipur, Mizoram, Nagaland, and Gujarat). The legal drinking age varies as well depending on location—it could be 18, 21, or 25.
Shopping

:

India is a great place to buy fabrics, carpets, and religious items. For a taste of the local, consider buying some saffron or tea. Enjoy a typical Indian shopping experience by heading to local markets, where haggling is a largely accepted practice.
Tipping

:

Outside of upscale establishments, tipping is not expected in India.